The activity on the cashew market has not changed much since last month; there is not a lot of buying interest for nearby shipments. The market prices are still drifting lower, but the question is, how much lower can / will the prices go? This market report looks at various factors that may cause the market to change, and we summarize the Vinacas figures for the first month of 2022.
Import
Vietnam imported a total of 107,538 mt RCN in January 2022, which is 23% lower than in January last year.
On top of that, Vietnam imported 6,843 mt of raw cashew kernels with Testa, the equivalent of 30,415.42 mt RCN. This is about 7,5% less than in January 2021.
Export
Vietnam exported 41,768 mt of cashew kernels in January 2022. This is almost 13% less than the same period last year.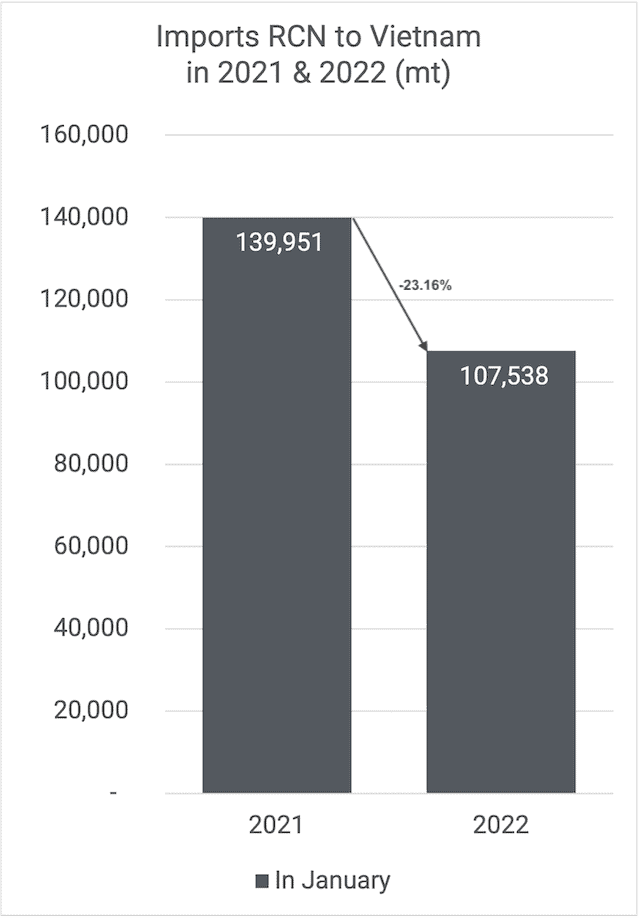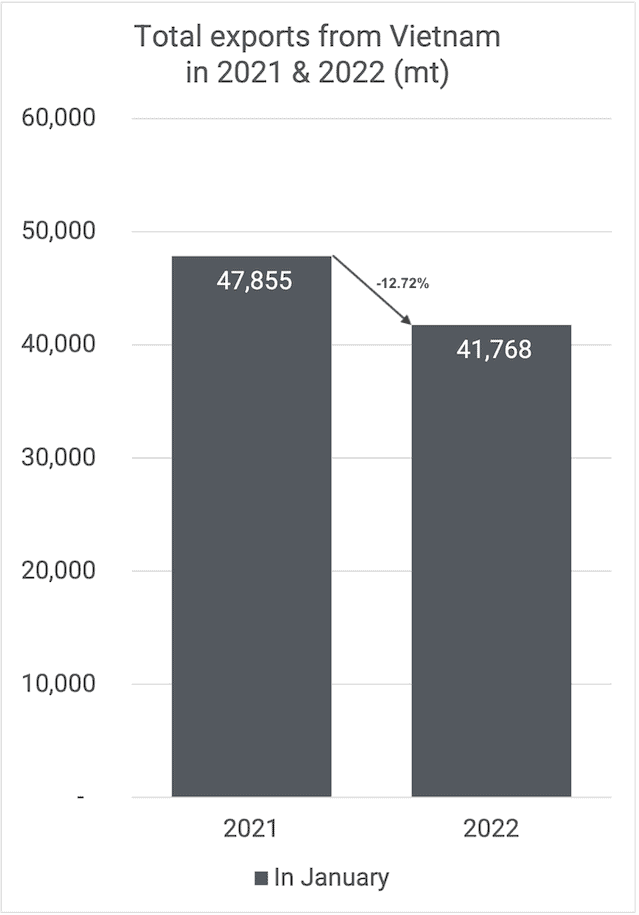 Distribution of the exports
United States
To the USA, Vietnam shipped 11,428 mt in January, which is about 8% more than in January 2021.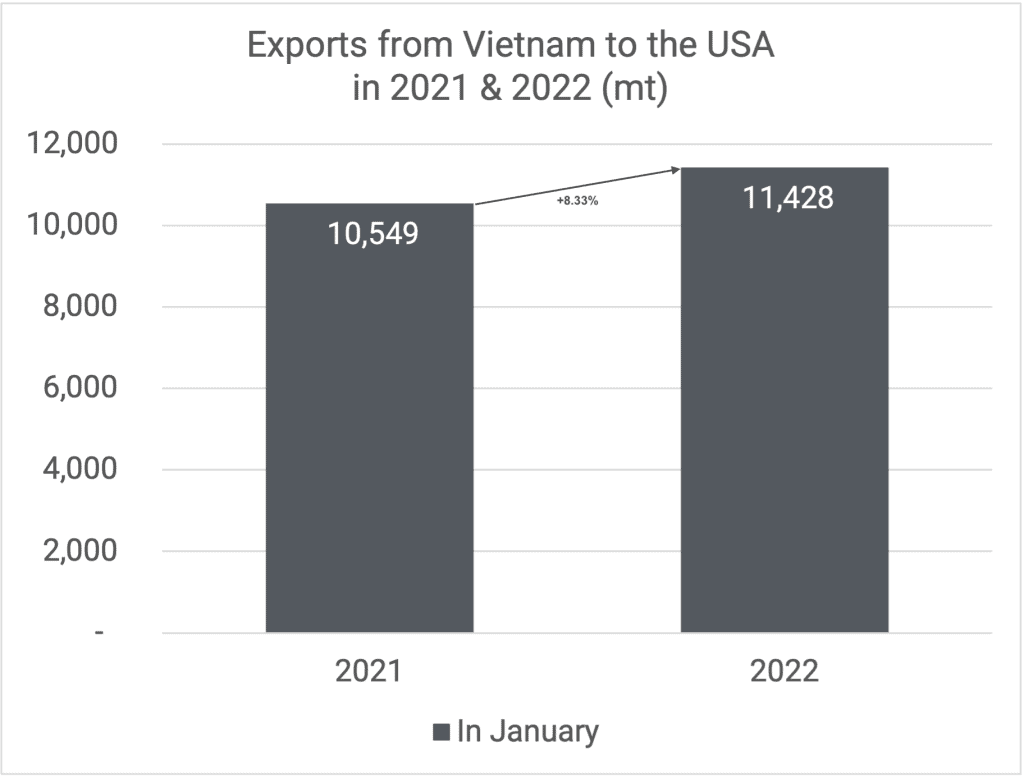 China
1,445 mt were exported to China in January. This is about 76% less than in January last year.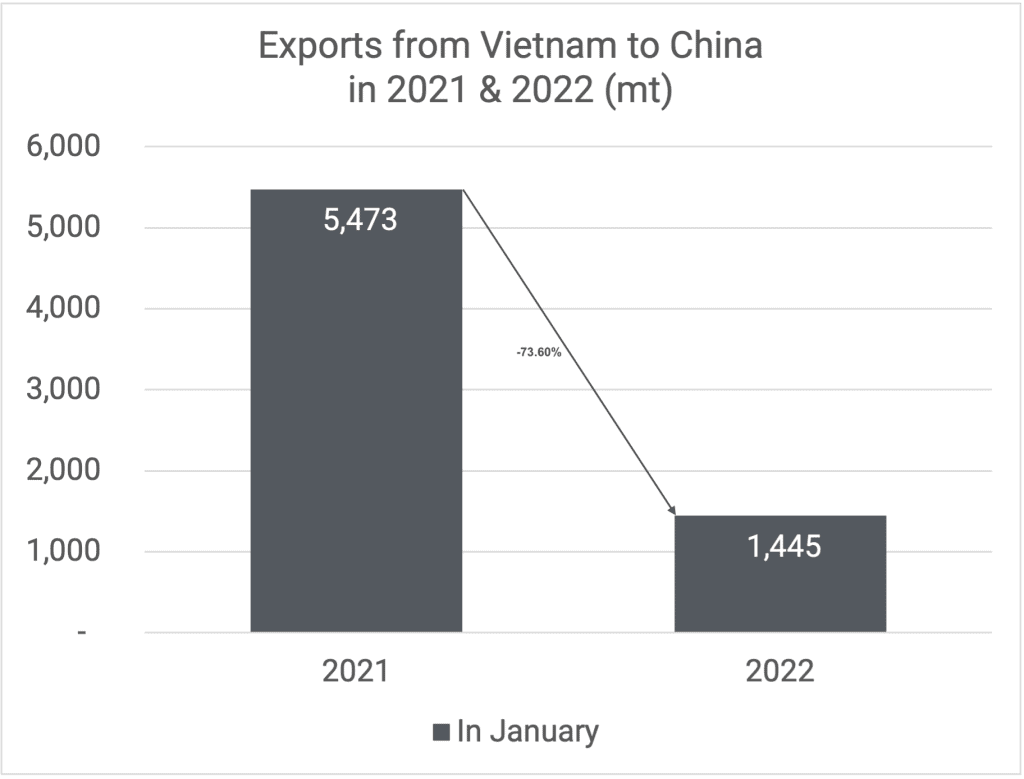 EU & Others
28,895 mt were exported to the EU & Others this month. It is 9% less than last year.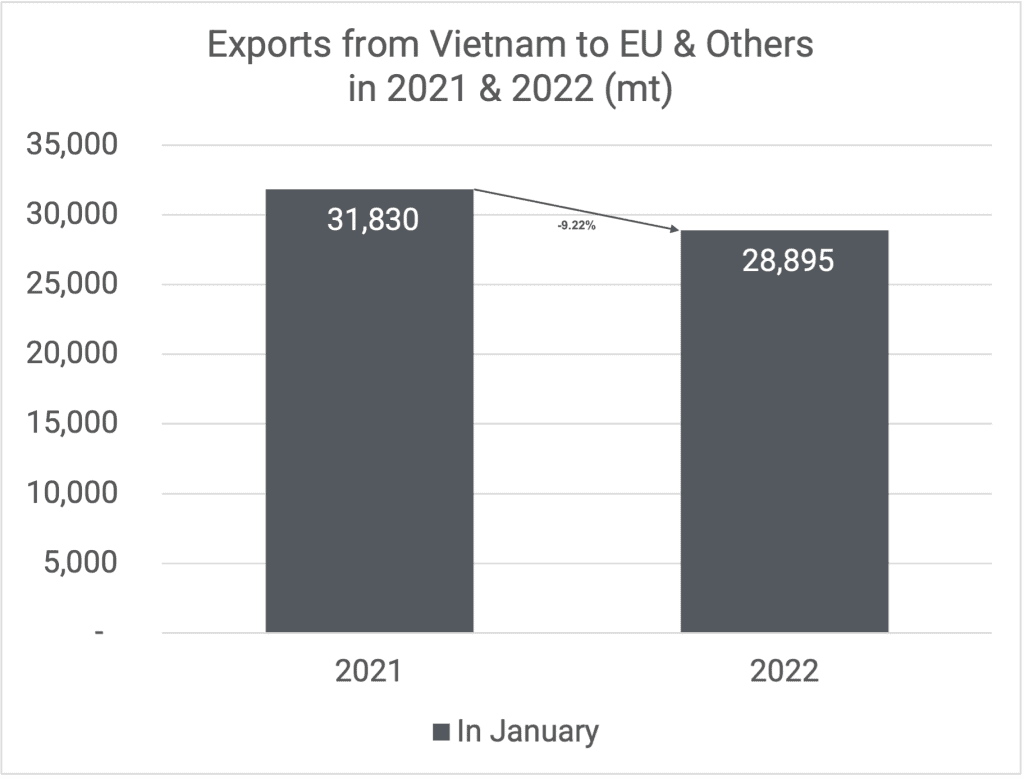 We would like to start this market report by wishing everybody a very Healthy, Happy, and Prosperous New Year. It is the year of the Tiger, and let us hope it will bring us all a bit of luck.
As far as market activity is concerned, not much has changed from last month's report. Hardly any buying interest for nearby shipments; roasters only seem to be interested in much later positions like July-December 2022.
Cashew shippers, on the other hand, are looking to sell March/April shipments trying to get contracts on their books to get the flow of buying RCN, processing, and shipping kernels going. Eventually, everything is a matter of supply and demand, and right at this moment, we see the supply increasing day by day while demand is non-existent for the nearby. Consequently, the market prices are drifting lower, and W320's have already traded at USD 2,75 per lb FOB from good BRC Vietnamese shippers.
The question now is, can / will prices drift even lower or not? There are a few things to consider why this market could go up:
The weather in Binh Phuoc province in Vietnam has not been very good lately, and farmers are a little bit worried about the final outcome of the crop.
The same can be said about Cambodia, where continuous rains in the first half of February are the reason for concern about the quality and quantity of the new crop cashews.
Rumor has it that TNT is negotiating a contract for 200,000 mt with the IVC cashew authorities, which can be seen as an attempt to stop this market from sliding further.
Current RCN stocks are in strong hands.
Still a lot of coverage needs to be done for second half of 2022.
On the other hand, however:
Ocean freight rates seem to be a little friendlier; the question, however, is for how long. Please have a look at this article for more information.
Huge inflation rates in Europe as well as in the USA, which, if these continue, will ultimately drive interest rates higher which may change how and on what the consumer spends their money.
Large (old crop) RCN stocks in Vietnam.
Large quantities of RCN en route to Vietnam from Tanzania.
Good reports about the new crops out of origins such as Nigeria, Ghana, IVC.
Good quantities of kernels stored in warehouses across Europe and the USA.
Hardly any buying interest for the nearby.
With supply going up day by day, given that new crops in Vietnam, Cambodia, India, West Africa are becoming more and more available as we speak, one could think we have not seen the bottom of the market yet. This may very well be the case, but having said that, we believe that the best approach to the current market situation is to consider taking some coverage since the downside at this very moment is limited while, as we all know, the upside can be considerable.
If memory serves us correctly, the market bottomed out last year, trading W320's at USD 2,45 per lb FOB, after which prices went up very quickly to USD 2,75 and higher during the year. We feel the market is about to reach a level at which some stakeholders will start to support the market to try and stabilize prices.
If you have any questions or suggestions, please let us know at co*****@co*******.nl or call us at +31102061930.
Stay safe!