IS THERE SUCH THING AS COINCIDENCE…?
After publishing our cashew market report yesterday, Vinacas published their full report with April's figures today! Therefore, to be complete and like we do every month, we now post the remaining figures from the Vinacas report.
Import
Vinacas reported that Vietnam imported a total of 459,031 mt RCN in April 2021, which is 330.80% more than in April last year. In January-April, imports increased by 282.24% compared to last year.
On top of that, Vietnam imported 7,045.78 mt of raw cashew kernels with Testa, the equivalent of 31,314 mt RCN. That is 56% more than April 2020, and overall, imports of kernels with Testa increased in 2021 by 35%.
Export
Vietnam exported 51,195 mt of cashew kernels in April 2021. It is 11.50% more than the same period last year.
Since the beginning of the year, exports are 14.46% above last year, with 168,572 mt exported since January.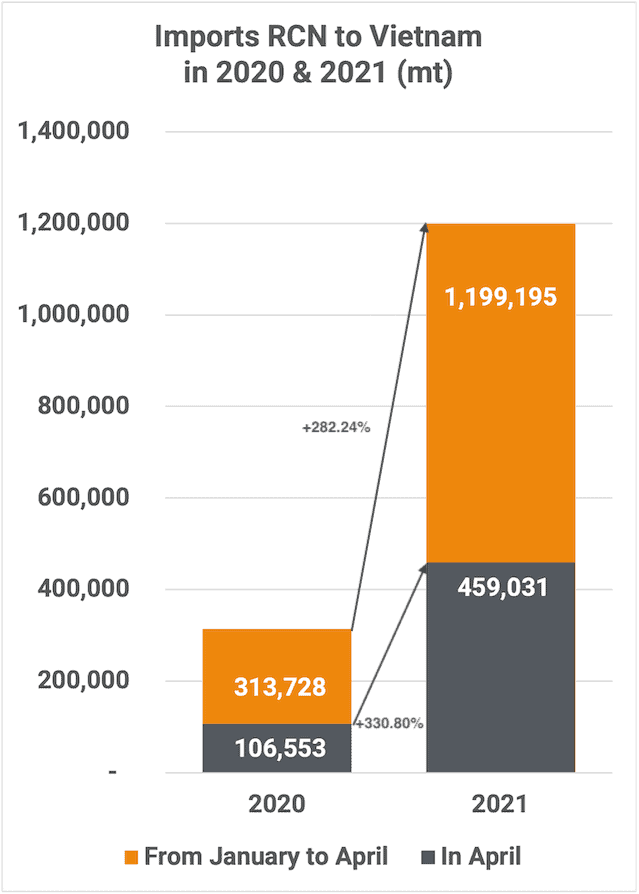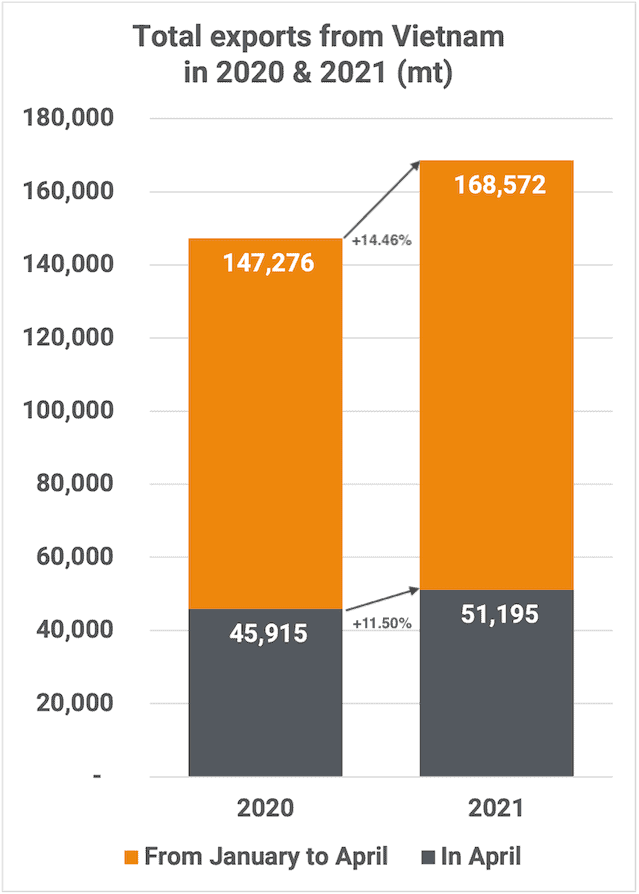 Distribution of the imports
Distribution of the exports
United States
To the USA, Vietnam shipped 13,490 mt in April, almost 20% less than last year. Since January, the total exported to the US is also lower than the same period last year with 39,693 mt; which is 19.29% less.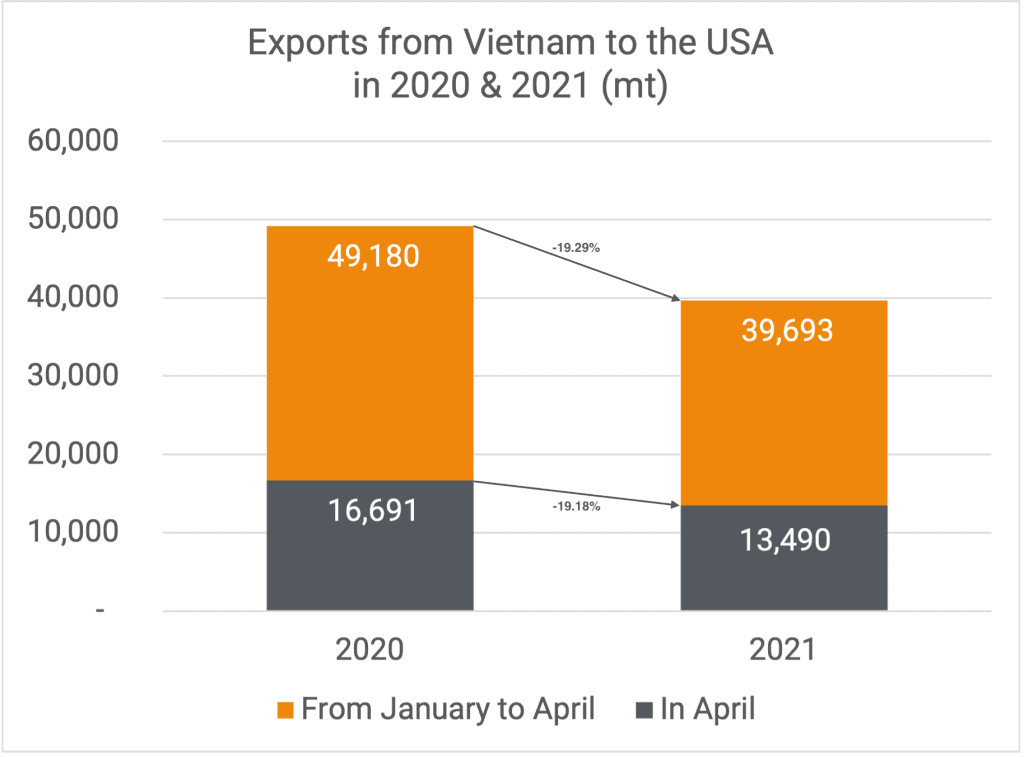 China
4,948 mt were exported to China in April. That is 52.12% more than April last year. And in the past four months, the total volume exported to China reached 16,728 mt; 97.22% more than the same period in 2020.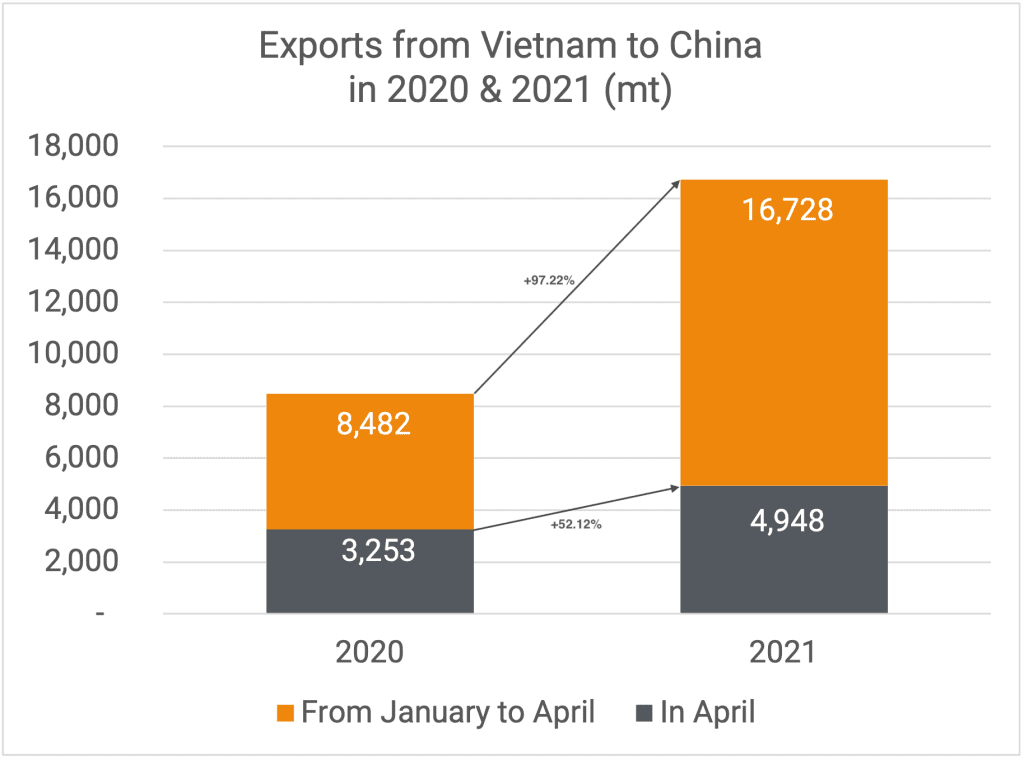 Europe & Others
32,757 mt were exported to the EU & Others this month. It is 26.14% more than last year. Total exports in January to April are 25.14% higher than last year.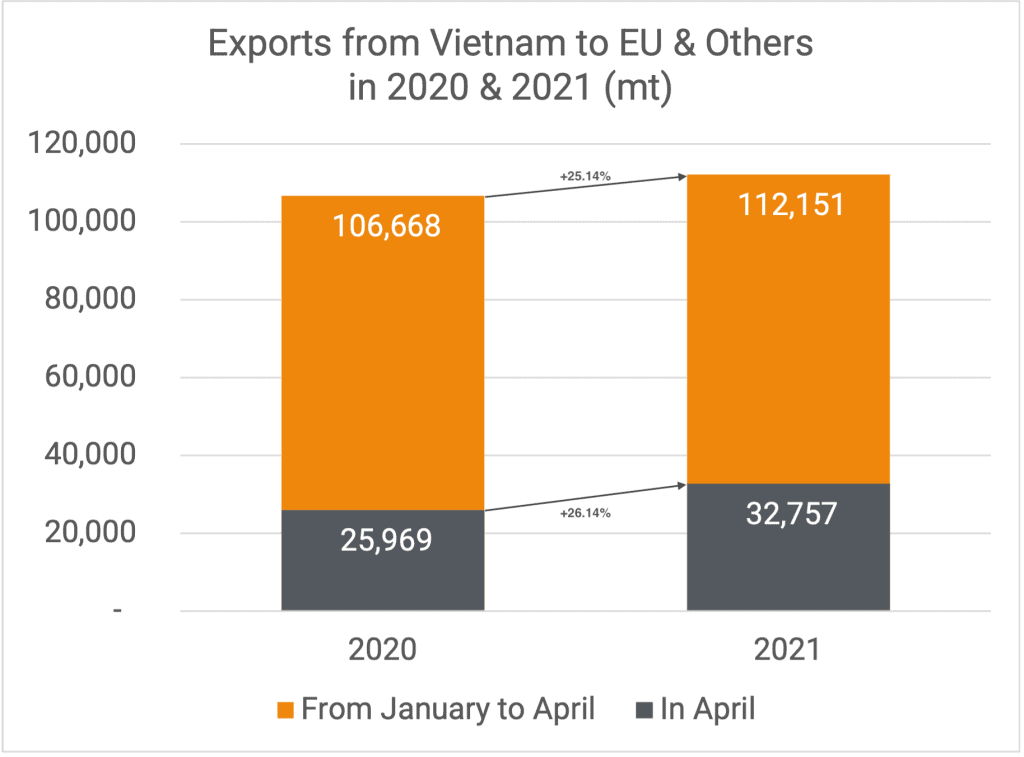 Vinacas' comment on the strong increase from Cambodia
Regarding the huge number coming out of Cambodia, as we mentioned in our market report from yesterday, Vinacas ensures its members the following:
"Regarding the data of raw cashew nuts imported from Cambodia to Vietnam in March and April 2021, there has been a very strong increase, according to some members' reflections and information on some newspapers, mass and media, this data needs to be reviewed and clarified. Under the direction of the Vinacas' President, Vinacas Office intends to work with the relevant authorities. However, due to the outbreak of the COVID-19 pandemic, it could not be done yet."