Whereas we usually present our view of the cashew market upon receipt of the import and export data from Vinacas, around the 15th of the month, we now felt the need to write something prior to that since the news we are gathering about the cashew crops in both Vietnam as well as other producing countries is not very positive.
Our colleagues in Vietnam have been visiting many cashew farmers in the various growing regions of Vietnam and report as follows:
In Ba Ria Vung Tau, bordering Dong Nai province, cashew farmers said that the first crop was very disappointing. The second crop just started; however, the farmers did not have good feelings about this one either.
As a result of the later than expected blossoming, many flowers burnt since they faced really hot weather. Some farmers are predicting their harvest to be 30-50% less than last year. These pictures show some of the burnt flowers.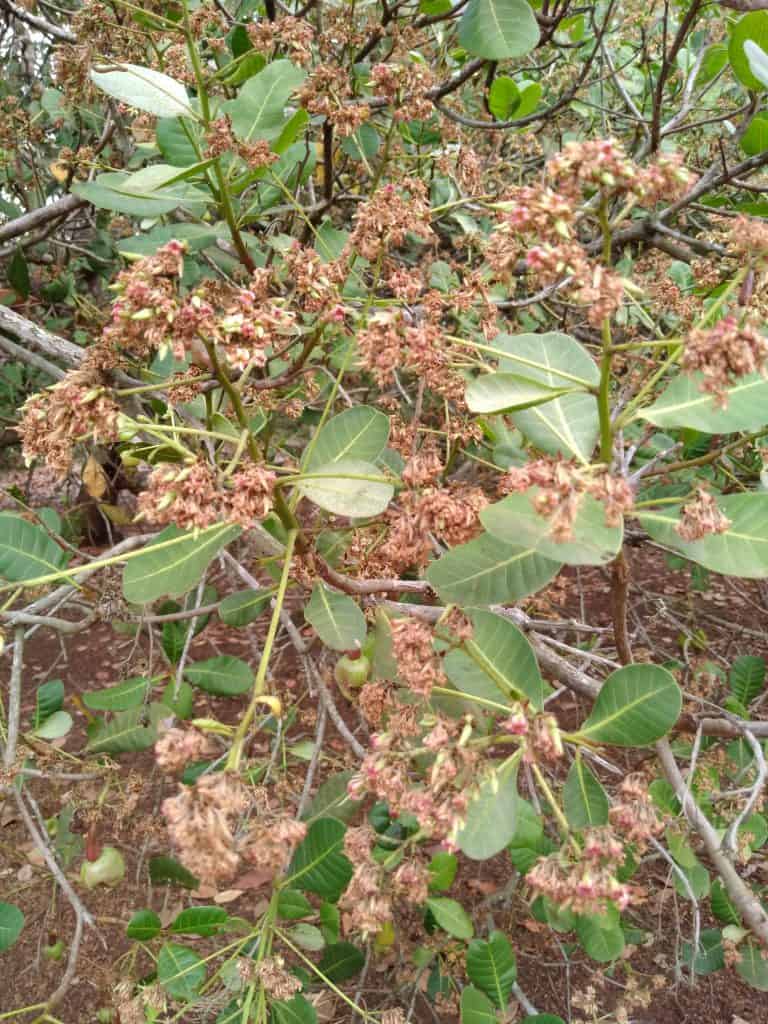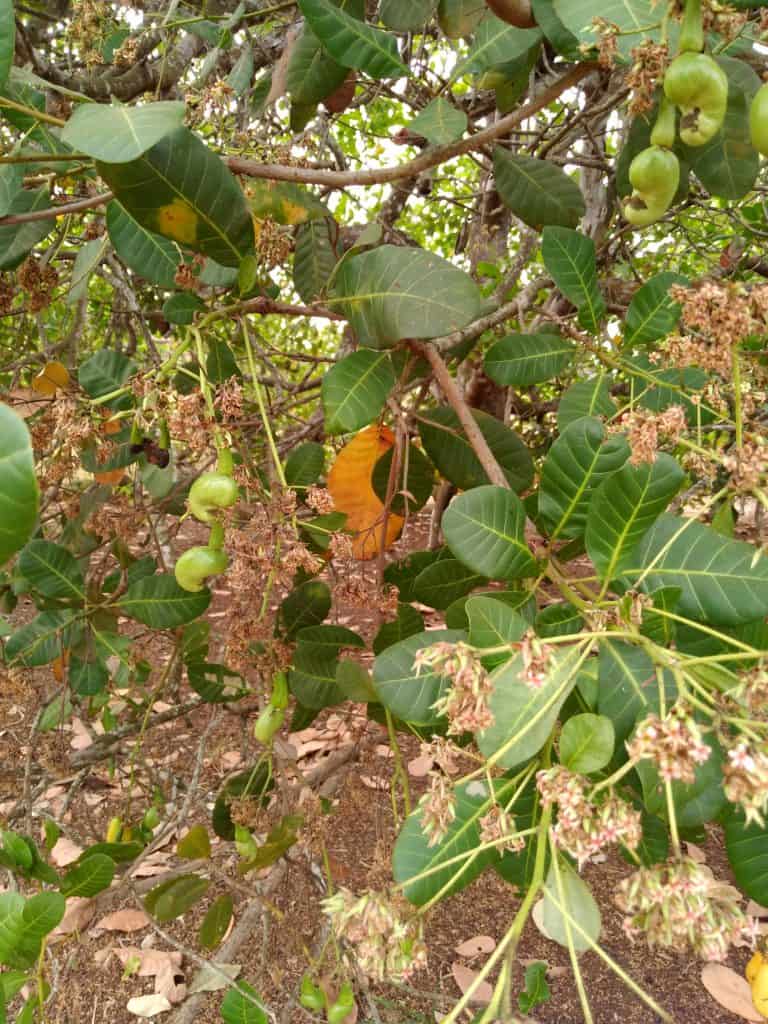 Our colleagues also visited farmers in Binh Phuoc, and these farmers were a lot more active harvesting cashews (see pictures below). After having spoken to 14 farmers, the feeling our colleagues have is a bit of a mix. Several farmers indicated that their harvest would be comparable to last year, while others complained and mentioned that their harvest would be about 20-30% less than last year.
However, more of a problem in the Binh Phuoc area is that it has been raining a lot lately, making it very difficult for local collectors and factories to dry the RCN. This is also slowing down the processing.
In reply to our colleagues' question about this year's main problem, farmers mentioned that whereas the first crop had been looking very good, it only produces 30% of the total crop. The second crop, which is the main crop, suffered from the weather in general and, more specifically, from the difference between daytime temperatures and nighttime temperatures. The gap between the two was too big, which caused damage to young flowers that cannot cope with extreme weather conditions; cold at night and very hot (and dry) during daytime.
Eventually, the damage to the flowers decreased total production. And on top of that, the current (unexpected) rains prevent the RCN from being properly dried, causing a possible lower outturn.
Obviously realizing the lower-than-expected crop in Vietnam, Vietnamese shippers increased their buying interest on RCN, which resulted in RCN prices going up.
At the moment, we hear prices ranging from USD 1250 (for 48 lbs) to USD 1375 (for 53 lbs) per mt CFR HCMC.
Some Vietnamese shippers regretfully use these higher RCN prices to either delay their kernel shipments or, even worse, wanting to renegotiate contract prices, which we find really scandalous.
The information we are receiving from West Africa, in general, is not good either, with many countries reporting to have slightly lower crops than earlier anticipated.
In particular, Ivory Coast, the biggest producer of RCN, is reported to have a crop that is considerably down from earlier expectations (which, in all honesty, though, were set very high) because of heavy rains.
Cashew kernel prices are on the move and are now trading in a range between USD 2,95 to USD 3,10 for W320's, depending on the shipper one talks to.
Also, something to keep an eye on is the price for White Splits, which has been going up from earlier levels of USD 1,55 to now trading at USD 1,80-1,90 per lb FOB.
Demand in the EU, as well as the USA, remains good. However, on the supply side, many importers are very reluctant to offer/sell because of 1: the news about the crops and 2: the logistical problems of late.
Sellers expect their current afloat cargo to arrive late due to the Suez Canal blockage by mv 'Ever Given'. In this regard, MSC Mediterranean Shipping Company reported the following:
"Due to the blockage of the Suez Canal by MV Ever Given, MSC expects a disruption in the current container flow which will result in a reduction of empty returns, amplifying the deficit and worsening the worldwide equipment shortage. We also foresee a significant impact on availability and accuracy of existing intermodal networks within the region."
All and all, we feel it is safe to say that the trend of the market is up, and short term, we fear there is nothing that will change that.
Our advice, therefore, is to have a good look at your position and take coverage.
As per usual, we will still publish an update based on the import and export figures from Vinacas. This report update will follow next week and we will obviously keep you updated on this. Feel free to subscribe to our newsletter to make sure you don't miss anything.